We play in ensembles for the following instruments: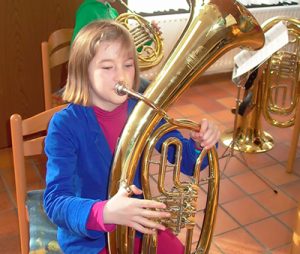 beginners
Children in 4th grade who are not yet playing a wind instrument or children who have just started learn the basics of the flute, clarinet, saxophone, trumpet, horn, trombone or tuba and play together from the first note. A rental instrument can be provided.
Ideal for children who start in a brass class after the summer holidays.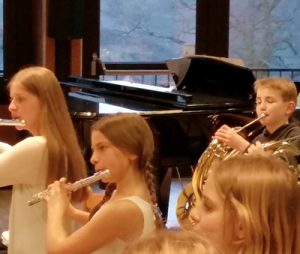 Brass Ensemble A(dventures of Pop)
Pupils of a brass class of year 5/6. Also suitable for children between 8 and 12 years who have approx. 6 – 18 months of lessons on one of the above mentioned wind instruments.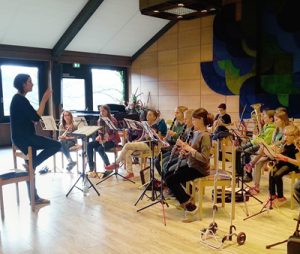 Brass Ensemble B(igBand)
Pupils of a brass class from grade 7. Also suitable for children who have at least 18 months of instruction on a wind instrument.
We play arrangements from the fields of pop and rock, current film music and the big band.
The pieces are selected and adapted according to the playing skills of the participants.